Legal Matters Scotland has partnered with Millar and Bryce to create a Spotlight on the Private Client sector, a quarterly summary of the latest projects, thinking and case studies from the world of Private Client topics in Scotland and the wider UK.
PRIVATE CLIENT
How the Private Client sector can take advantage of government support
Throughout this year, the government have regularly made announcements regarding financial support packages that can be made available to businesses. With the country likely to be in a cycle of local lockdowns for the foreseeable future, law firms in the Private Client sector has a number of options available, including the Job Support Scheme beginning November 1st. The programme will run for six months, and enables employees to work a minimum of 33% of their hours. The employer picks up this cost, whilst a further third of the wage paid by the government. The cap for this wage will be £697.92 per month. Additionally companies that have taken out bounce back loans will be given the option of extending their loan's length from six to 10 years, which will result in monthly payments being reduced by nearly half. Firms will also be able to access interest-only periods of up to six months and payment holidays. CBILS lenders can now offer borrowers more time to make their repayments, and the Self-Employed Income Support Scheme (SEISS) will cover 20% of average monthly trading profits via a government grant. Finally, firms that deferred their VAT payment earlier in the year will no longer have to pay it in a lump sum at the end of March 2021, and instead split the remittence into smaller, interest-free payments over the course of 11 months.
REGULATION
Regulatory changes called for by CILEx
The Chartered Institute of Legal Executives (CILEx) has noted an increase in consumer demand resulting from the coronavirus pandemic, with private client and conveyancing work seeing a more marked rise than other areas. It said changes to the regulatory framework to allow for more effective oversight of emerging technologies are necessary to cope with the expected continued demand for services. Responding to the Competition & Market Authority's (CMA) request for input on its legal services review into, CILEx noted: "We foresee a need for greater flexibility within the regulatory framework to allow for alternative methods of delivery which can be included within the fold of regulation. The regulatory framework will need to shift to enable these digital solutions, which are created, coded and maintained by non-legal middlemen, and may even eliminate the role of legal practitioners within certain legal processes, to be effectively regula ted, or at the very least moderated, to ensure minimum standards within legal service delivery and healthy competition for the sector." Professor Chris Bones, the chair of CILEx, added: "There are still areas that are outdated and where illogical anomalies need to be addressed. These would benefit from the CMA's support."
FAMILY LAW
Remote family hearings study released
A study by the Nuffield Family Justice Observatory has found that most legal professionals believe family courts are operating more smoothly now than in April, with some benefits to working remotely reported. Sir Andrew McFarlane, president of the Family Division, commented: "This important piece of independent research, which holds a mirror up to the system, is a most valuable reflection after six months of remote working. Encouragingly, most professionals, including judges, barristers, solicitors, Cafcass workers, court staff and social workers, felt that, overall, the courts were now working more effectively and that there were even some benefits for all to working remotely." Law Society president David Greene noted that those who have to go through the process without a lawyer may face issues, remarking: "This is particularly relevant in emotive cases – such as care proceedings or domestic abuse cases – where there i s a real need to have face-to-face interaction with their solicitor, who can offer support and ensure they understand the proceedings."
Role of narcissistic personality disorder in relationship breakdown
David Emmerson of Anthony Gold Solicitors, mediator, collaborative practitioner, part-time District Judge in finance and Children Act cases and Higher Rights Advocate, writes in the Law Society Gazette on a reported increase in family court cases in which the man displays narcissistic tendencies and the mother alienates the children from the father. He advises that lawyers dealing with such cases "need to be experienced and skilled at assessing the situation and guide clients to make the right choices," and notes that the Children and Family Court Advisory Support Service, or CAFCASS has a website dealing with parental alienation which provides "appropriate and justified concerns about reasons why a child might be reluctant to see a parent." It is also noted that "Being able to identify when parental alienation is really happening or rather an easy slur and allegation to make is a skill of an experienced family lawyer and maybe the assessment of an expert."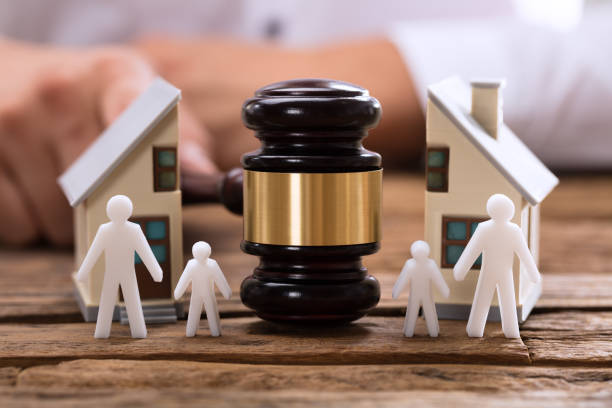 Millar & Bryce are pleased to have recently launched a suite of searches and solutions to assist Private Client solicitors to reduce the administrative burden and risk when dealing with executries. We appreciate the challenges faced specifically around disclosure of financial assets and how insurance can now play a vital role in protection both for the solicitor and client. From Financial Asset Searches to Missing Beneficiary Insurance, we can help practitioners to get insight and information in one place saving time and costs in the executry process. Contact us for more information on the services we offer.
ESTATES
Scottish Land Commission protocols published
The Scottish Land Commission has published two new protocols relating to practical expectations for private trusts and charities owning land in the country, in a bid to ensure that everyone benefits from the way land is owned, managed and used. Land Commissioner Sally Reynolds stated: "Land is Scotland's biggest asset, so it important that it is owned, managed and used in a fair way that benefits everyone. Private trusts and charities own significant areas of Scotland's land. These protocols will help improve understanding and transparency about the way trusts and charities operate as landowners." She went on: "In particular, we are encouraging trusts and charities to consider how Scotland's land rights and responsibilities principles are reflected in their governance structures, including for example the selection of trustees and their engagement processes." Advice to trusts, trustees and communities will be provided by the C ommission in some cases, while it is also seeking input regarding positive examples of good working relationships and collaboration between local communities and trusts and charities.
How to guard against incorrect intestacy
Today's Wills and Probate features a case study showing how incorrect estate distribution can be prevented by a Certainty Will Search. The article, submitted to be published by Certainty The National Will Register, quotes one of the parties involved in the case as saying: "Conducting a Certainty Will Search also protected us from distributing the estate incorrectly as it had been previously believed there was no Will. Assuming that you either have the last Will or that there is no Will is a risk and we conduct a Certainty Will Search on the majority of cases that we work on so that we can eliminate the risk of a Will, or later Will, coming to light after distributing an estate."
WILLS
Solicitors volunteer their efforts for Will Aid this November
The charity will-writing scheme Will Aid is a special partnership between the legal profession and nine major charities, including ActionAid, the British Red Cross, Save the Children, and SCIAF (Scotland). Every November, the scheme enables people to have their will drawn up by a solicitor while raising vital funds for the life-changing work of nine of the UK's best loved charities. Participating solicitors waive their usual fees and offer a percentage of their time for free to write basic wills in return for a voluntary donation. Participating solicitors ask for a suggested donation of £100 for a will or £180 for a pair of mirror wills. In Scotland, 107 solicitors are taking part in this year's campaign, making it even easier to book an appointment near you.
The Herald, Falkirk Herald
Legalisation of virtual witnessing of wills a step closer
Measures to legalise video-witnessed wills have been laid before parliament and will come into force at the end of the month. In an order laid in the House of Commons this week, the lord chancellor temporarily amended the Wills Act of 1837 to allow the witnessing of wills to take place via "videoconferencing or other visual transmission", such as Skype and Zoom. The reforms will come into force on September 28th and will be backdated to January 31st 2020, the date of the first confirmed COVID-19 case in the UK. This means that any will witnessed by video technology from that date onwards will be legally accepted, providing the quality of the sound and video was sufficient to see and hear what was happening at the time.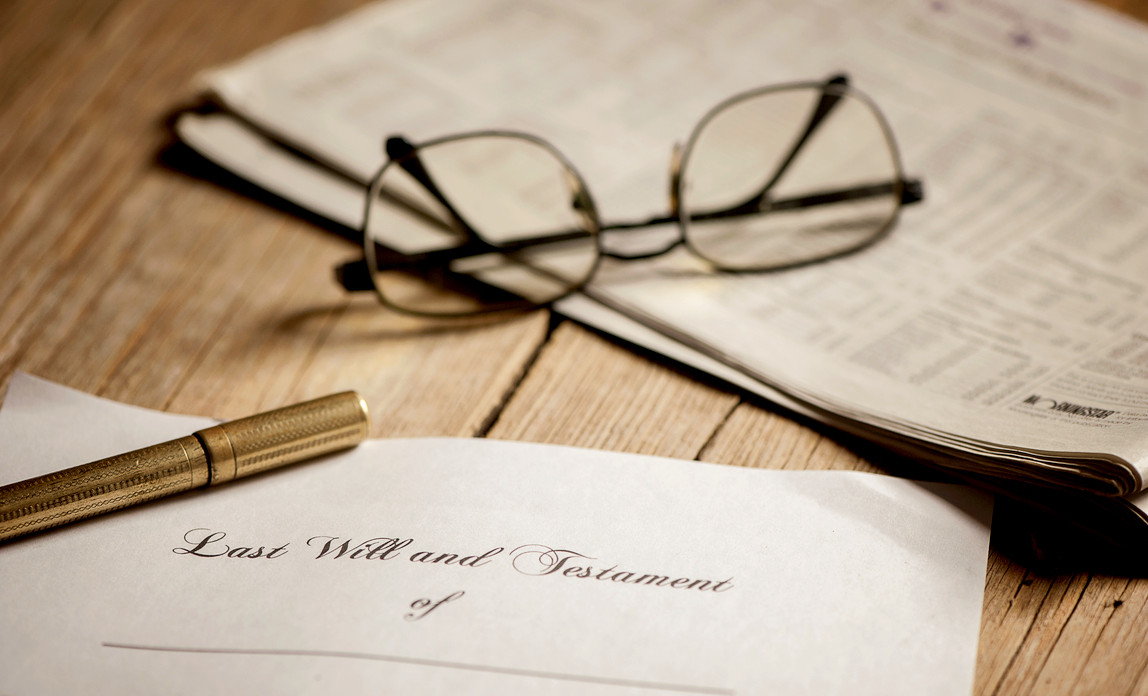 Study shows increase in claims against solicitors
Research by international brokers Marsh has found that notifications of claims against solicitors increased during the coronavirus lockdown. Catrin Davies, a partner at DAC Beachcroft who specialises in defending claims against solicitors, remarked: "At the beginning of lockdown, private client practitioners were extremely busy with people who didn't have wills, and those who had wills wanting to change [them]… That will inevitably lead to some mistakes." DAC Beachcroft partner Ross Risby added: "The change in working practices… over the last few months is likely to not only result in a short-term blip in the type or flavour of notifications. It is also going to lead to law firms needing to focus on finessing their risk management practices in order to cater for the fact there is more home working going on, less face to face contact and in my view, less supervision."
Rise of remote witnessing
Gabrielle Dewes of Boodle Hatfield writes in Lexology on legislation recently introduced to allow Wills to be validly witnessed by video link, advising that "A testator still needs to sign a Will in the presence of two or more witnesses present at the same time who must then sign in the presence of the person making the Will." The article points out that recent comments from Law Society president Simon Davis reveal demand within the profession "for the Will signing formalities to be permanently changed," though it is noted that this could lead to potential new areas of dispute. He is quoted as saying: "A delicate balance must be struck between the need to update legislation introduced in the first half of the 19th century and ensuring vulnerable and elderly testators continue to be protected by the law as they express their wishes for the disposition of their estate on death. In the long term, wider reform of the Wills Act i s needed to bring it into the 21st century."
Changes to Will legislation could result amid pandemic
An article in Lexology notes an increase in the numbers of clients seeking to write new, or update existing, Wills or Lasting Powers of Attorney while observing government self-isolating or social distancing guidelines. It advises: "Some additional suggestions include using a car bonnet or rear window (the wiper can be utilised in a clipboard type mechanism) or witnessing via a window which would allow your witnesses to stand outside whilst you sign and then post the Will through the letterbox for their signatures." It also notes: "The danger is that quickly produced legislation intended to be introduced as temporary could slowly make its way to permanent law and therefore careful consideration needs to be given to what changes are implemented and how people are properly protected."
PROBATE
MyHMCTS now in operation
All grant of probate (where there is a will) applications must now be made via a new online service for professionals to issue, pay for and manage applications in civil and family courts and tribunals, known as MyHMCTS. Adam Lennon, Deputy Director and Probate Service Owner remarked: "The COVID-19 outbreak has proved the importance of the online probate system in providing a modern and reliable service for probate professionals who are submitting around 180,000 applications each year either on behalf of individuals or as executors in their own right. We have been pleased by the feedback that we have received so far on the service and we believe the time is now right to mandate the use of MyHMCTS. It's secure, reduces errors and improves processing times allowing us and probate professionals to provide members of the public with a high-quality service at challenging time s in their personal lives."
Rising amount of unclaimed money analysed by probate experts
As the five high street lenders report a total of £137m in unclaimed money sitting in probate files last year, probate professionals comment on the findings in Today's Wills and Probate, with STEP member Paul Saunders TEP noting: "The value tied up in these 'lost' assets is far more than many might even imagine. The Government has been in consultation to extend the Dormant Assets Scheme to a wider range of assets, such as shares, and if this comes about there will be even greater value involved," while Jade Gani, solicitor and head of wills and probate at Aston Bond added: "I think we need to examine the data a bit more: are these accounts that had smaller sums and they were not notified of the death, perhaps because everything else was dealt with on a 'small Estate' basis; or do these relate to larger accounts that, for some reason, were not linked to the Deceased or missed when they wer e notified of the death?". Meanwhile Louise Sackey, solicitor at IDR Law predicted that the issue will become more prevalent in future, as many accounts are now opened online and have no paper statements.
Amended non-contentious probate rules set to come into force
On November 2nd, the amended Non-Contentious Probate Rules come into force, with an Overriding Objective requiring solicitors to use an online portal, replacing the need for an affidavit with a witness statement. The Third Schedule provides circumstances where solicitors and probate practitioners will not need to use the portal. They include a grant of administration including a grant of administration with will annexed; a second grant of probate in respect of the same estate; and a grant where the person entitled has been convicted of murder or manslaughter of the deceased or has otherwise forfeited the right to apply.
Today's Wills and Probate, The Law Society Gazette, Legislation.gov.uk
Mandatory online probate applications welcomed
George Bull of Charles Russell Speechlys LLP writes in Lexology that "Introducing a new mandatory system of application should be considered a welcome change for all probate applications, including those involving cross-border estates," as the ongoing coronavirus pandemic puts the system under strain. He notes that while the present system "has worked for many years, its flaws in time constraints, efficiency and reliability led to proposals to move online, which began in 2019. The pandemic has called for acceleration of the online initiative and from 2 November 2020, it will be mandatory for professional probate practitioners to start using the online service."
INHERITANCE
B
ereaved face hardship amid inheritance delays
The accountancy firm Moore has warned that probate applications are now taking three times longer than they were pre-coronavirus, leaving heirs and other dependants facing long delays before receiving any assets that have been left to them. "Probate delays put a lot of heirs in a really tough spot financially," Lynne Rowland, partner at Moore, says. "Executors can be held personally liable for any payments made from an estate before the grant of probate is obtained, so they are often understandably reluctant to transfer funds to a beneficiary without the grant being in place. One month of that is difficult but three months or longer is unsustainable for many beneficiaries."
The Independent
HMRC's IHT haul hits four-year high
HMRC pulled in £274m from 5,638 inheritance tax investigations in 2019/20, the highest total in four years. The average yield of almost £50,000 marks an increase of more than a fifth over the past three years. With analysis showing that HMRC now investigates around a quarter of estates that pay IHT, Rachael Griffin of wealth advice firm Quilter said the figures are "shockingly high" and suggest it has become "the norm for HMRC to investigate". This, she adds, offers "a strong indication that something is amiss" within the "mind-bending complex system". The Telegraph notes that the Office of Tax Simplification last year proposed sweeping reforms to make IHT easier to understand, while MPs have called for a "radical shake-up" of the levy.
The Daily Telegraph, Daily Express
To make sure you stay abreast of the latest Scottish legal developments, make sure you sign-up to receive Legal Matters Scotland free each weekday morning.