"You'll never have another boss like me, someone who's basically a chilled-out entertainer"
So said, David Brent, the fictional manager of Slough-based paper merchant Wernham Hogg in the seminal TV comedy The Office. Ricky Gervais's portrayal of Brent as a flawed, narcissistic, incompetent, and deluded manager was so well observed that many (including me) believed it was a genuine fly-on-the-wall documentary when they alighted accidentally on the first ever episode. Brent and his American equivalent Michael Scott (played equally brilliantly by Steve Carell) held up a mirror to managers everywhere and struck a chord with workers across the world. It seemed that everyone had experienced a boss that had at least a bit of Brent and Scott in them. Those TV series on both sides of the Atlantic surely did more to moderate and improve behaviour and management styles than all the management courses attended in the 21st century combined.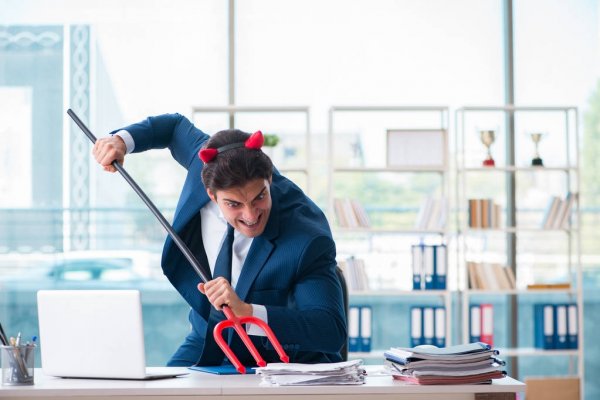 Employees can be prone to moan about their bosses, especially if the worker blames them for their progress or lack of it in the organisation. It falls to HR to identify if a moan is a personal issue or a shortcoming of the employee, and this often becomes apparent if there is more than an isolated complainant about a particular manager. This is a real issue for HR because toxic managers can do untold damage to an organisation. There is a lot of truth in the much-quoted maxim: 'Employees don't leave companies, they leave bad bosses.'
HR has to do a little digging, particularly when employees are often scared to complain about personality clashes. Look for warning signs. Check for instance, turnover in every manager's department—are employees transferring or quitting a particular area? If so, that's good reason to ask further questions. Where you go if you work in HR and you have a bad boss is probably best left for another time.
What Employees Don't Like About Their Bosses
Exit interviews are a good time to gather feedback on bad bosses and evidence of these and threads on social discussion site Reddit seem to agree on the following management traits that enrage and demoralise workers the most, but not necessarily in the following order:
Takes credit for others' work.
Fails to show recognition and appreciation to team
Micromanages
Has pets (employees, not animals)
Does not provide clear or realistic direction
Avoids difficult conversations
Lacks empathy
Doesn't lead by example
Manages by fear
Lacks self-awareness
David Brent ticks most of these faults, including pets, but was probably not guilty of micromanaging and number ten would be his number one. But how many managers could honestly say they haven't been guilty of any of the listed worker gripes? Interestingly, Google carried out an internal study a couple of years back of the ten key attributes that make a good manager from its own corporate experience. Note how some below are the exact opposite to the above traits:
Is a good coach
Empowers and does not micromanage
Creates an inclusive team environment, showing concern for success and well-being
Is productive and results oriented
Good communicator
Supports career development and discusses performance
Has a clear vision/strategy for the team
Has key technical skills to help advise the team
Collaborates across the firm
Is a strong decision maker
Like a mirror, isn't it?